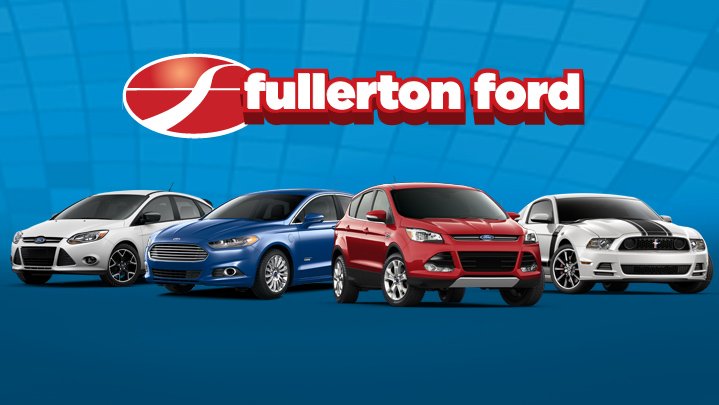 Ford Vehicle Reviews from Fullerton Ford
Here at Fullerton Ford, we take great pride in making it easier for people, just like yourself, to get into a new or used Ford vehicle that not only matches their personality, but also matches their budget. Whether you are looking for an affordable car like the Ford Focus or you want a Ford Taurus with all the extras, we are sure to have what you need on our showroom floor.

We have been in the business of selling Fords for a very long time, and we understand that you may have some questions. What trims are available in a certain make and model? What are the different price points for each vehicle? Which vehicles are more energy efficient than others? These are all great questions and we have taken some of the guesswork out of purchasing a new Ford vehicle by providing vehicle reviews for each new model on our lot. Feel free to browse our selection of Ford vehicle reviews and, when you are ready, come to our Somerville, NJ Ford dealership for a test drive!
2015 Ford Vehicle Reviews
2015 Ford Taurus Vehicle Review

2015 Ford Fiesta Vehicle Review

2015 Ford F-250 Vehicle Review

2015 Ford F-350 Vehicle Review


2015 Ford Transit Vehicle Review

2015 Ford Explorer Vehicle Review
2014 Ford Vehicle Reviews
2014 Ford E Series Cargo Van Vehicle Review


2014 Ford C-Max Vehicle Review


2014 Ford Edge Vehicle Review

2014 Ford Escape Vehicle Review

2014 Ford Expedition Vehicle Review

2014 Ford Explorer Vehicle Review

2014 Ford F-150 Vehicle Review

2014 Ford Fiesta Vehicle Review

2014 Ford Flex Vehicle Review

2014 Ford Focus Vehicle Review

2014 Ford Fusion Vehicle Review

2014 Ford Mustang Vehicle Review

2014 Ford Super Duty Vehicle Review

2014 Ford Taurus Vehicle Review